Yes, I collaborate with models of all experiences, as well as HMU artists. I love meeting new people and stretching my creative muscles with other incredibly passionate people.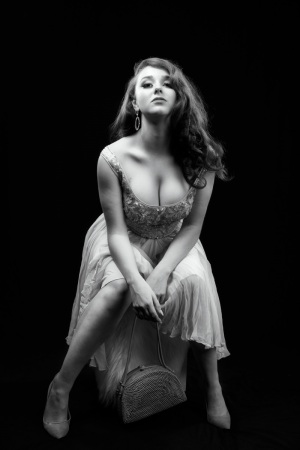 Do you have a concept that you need help with? Do you need a skilled photographer to help you see that come to life? I'd love to work with you! Contact me so that we can discuss it together!
My general guideline is collaborations will be about a 1.5 – 2 hour session, with specific goals and images in mind for the shoot. In return, I will provide 5 fully edited images of the session that you have selected. Additional edited photos are available for purchase. Of course, this is negotiable, so we'll discuss exact terms based on what you have in mind.
I do not provide RAW or unedited images and I ask that you not further edit or apply filters to the images as well. If you prefer a different editing style, then let's talk and I'll update them for you.
"If anyone makes money, we all make money."
I love supporting artists, helping them try new things or just filling out portfolios with really cool and different images. I also need fresh images and to try new things as well! However, I do have a principle that if anyone is making money off of the images, then everyone makes money. Trade images are incredible ways for everyone to get better and to help each other's businesses succeed mutually. However, keep in mind that collaboration/TFP is not a vehicle for a "free photoshoot". I have packages available for commercial projects (and, yes, programs like OnlyFans is a commercial project).
If you have a cool idea, or you want to help me try something new, then please reach out and we will see what we can do to make it happen!
TFP Conditions
Part of the spirit of TFP is to promote everyone involved. Therefore there are a few things that I look for on your profile when considering TFP projects. And I hope you look for these items, too, when you pursue TFP photographers!
Open Instagram profile – allow people to see your posts!
Post the photo on your feed and leave it online – Part of this is to help people see the work. Deleting the work after a few days wipes out exposure for everyone who worked on the project. You know what type of artist I am, if you don't like the edits or the content then let's agree that each of us is talented but our work goes in different directions.
Tagged photographers and hair/makeup artists, both in the caption and on the photo – make sure people who see our work can see who participated to make it happen.
Repost the photos to your profile and stories from the photographer – let's promote and grow our audience together!
I enjoy meeting and working with new people on TFP projects. Let's get together and create some amazing photos together!